Misconduct toward children or adults is seen as a permanent disqualification across almost all denominations.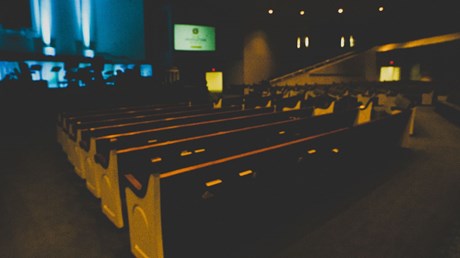 As Christian groups and denominations debate the proper response to clergy sexual misconduct, most pastors believe those who commit such crimes should withdraw from public ministry permanently.
At the recent Southern Baptist Convention annual meeting, the topic of pastoral sexual abuse and assault dominated much of the conversation and business, including passing a resolution that "any person who has committed sexual abuse is permanently disqualified from holding the office of pastor."
A study from Nashville-based Lifeway Research revealed a significant majority of US Protestant pastors share that opinion whether the victim is a child or an adult.
"Most current pastors believe the office of pastor is incompatible with having sexually abused or assaulted another," said Scott McConnell, executive director of Lifeway Research.
"This does not convey that they believe these behaviors are beyond God's forgiveness, but a large majority believe sexual abuse is a permanent disqualification from ministry leadership."
Child sexual abuse
More than 4 in 5 Protestant pastors (83%) say if a pastor commits child sexual abuse, that person should permanently withdraw from public ministry. For 2 percent the time away should be at least 10 years, while 3 percent say at least five years and 3 percent say at least two years.
Few point to a shorter time frame as appropriate—1 percent say at least 1 year, and fewer than 1 percent say either six months or three months. Another 7 percent say they aren't sure how long the time frame should be.
While majorities of every demographic group of pastors support a permanent exit from public ministry for child sexual abuse, some are less …