You have no control who lives, who dies, who tells your story– so let's not forget hers.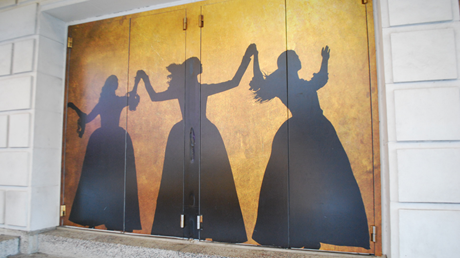 I'm not an historian, but I am a fan of the musical. When I read Chernow's book, upon which the musical is based, it led me to seek to learn more about Eliza Hamilton's faith. As the musical is launched, I thought it worth a quick look at her deep Christian commitment.
While the first Secretary of the Treasury has his portrait currently printed on every $10 bill and is the subject of Lin-Manuel Miranda's work, his wife Elizabeth (Eliza) and her philanthropic work brought a melody of hope to generations of marginalized children. Her orphanage work continues to this day, albeit in a different form, demonstrating the impact of one person whose faith led to action.
Alexander himself was born of a common law marriage; his father deserted the family when he was ten and following his mother's death he experienced life as an orphan. As Susan Lim wrote, his "rags-to-riches story, Hamilton's ascent out of poverty and into the political limelight reveals that miracles do happen."
Lim adds:
His rise parallels the story of a shepherd boy who became king. And like King David, General Alexander Hamilton had his own adulterous affair, political coup, and preventable tragedies. Yet God's tender heart and longsuffering kindness were woven throughout Hamilton's 49 years on this earth.
Interestingly, Alexander had been influenced by both the preaching and the passion of Presbyterian minister Hugh Knox as a youth. While a student at King's College (now Columbia) his classmates observed his heart for worship. Biographer Chernow, whose book inspired Miranda's musical, quoted a contemporary who noted Hamilton:
was attentive to public worship and in the habit of praying on his knees night and …