Freedom can be another word for everything to lose.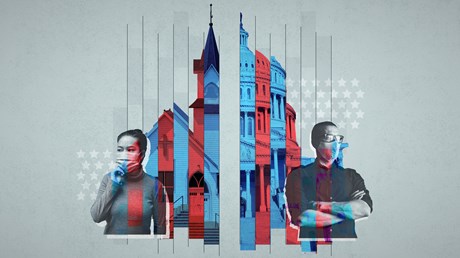 This was a strange Easter of isolation and lament. Our country's response to the novel coronavirus shut most church doors. My church, like many, moved to online Easter services, which I found both uncanny and comforting. "Christ is risen!" our pastor declared. "He is risen indeed," we mumbled at the laptop while wrangling cranky twins.
But some churches did meet in person, defying public health recommendations and even the threat of arrest. Most prominent among them is Tony Spell of Baton Rouge, Louisiana, a Oneness Pentecostal who for weeks insisted that keeping his church open demonstrates faithfulness and the closure order tramples his religious liberty. If one of his congregants dies of COVID-19 contracted at church, Spell told TMZ, "they died like free people, fighting for their convictions."
This rationale isn't without its appeal. Christians should not "not [neglect] to meet together, as is the habit of some," Hebrews 10:25 (ESV) instructs; and, as the apostle Peter thundered, we "must obey God rather than any human authority" (Acts 5:29, NLT). There's something deeply unsettling about empty pews on Easter Sunday. Yet refraining from physically gathering for worship is still the right decision. "Meeting together" and "obeying God" never equate with doing harm to your neighbor.
The legal question is fairly straightforward. The stay-at-home orders shuttering churches depend on "police power," which in our constitutional system is primarily held by state governments, not Washington. Police power is a broad concept that American legal theorists often connect to "two great common law maxims," explains …