"Setting a healthy trajectory will accelerate the process by which a pastor can earn social capital so that they can make long lasting changes with Kingdom impact."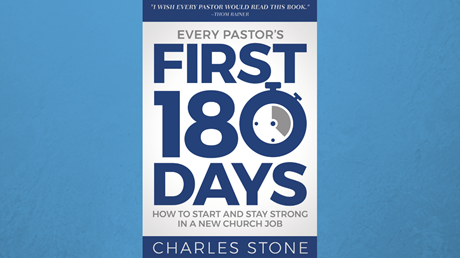 Ed: What led you to write Every Pastor's First 180 Days?
Charles: I had just taken a new lead pastor job in Canada at a multi-cultural church. Having spent all my 30-plus years in ministry in the U.S., I didn't want to bring my U.S.-centric leadership style into a totally new cultural setting and potentially start on rocky footing.
I read every secular book I could find on business onboarding and adapted many of those principles. I believe that because I began well (with help from these secular books), I've experienced the most fruitful ministry I've ever had in my now 40 years in ministry (in 6 years, over 70 percent growth in attendance and giving).
I discovered, however, that little was written for pastors on how to onboard well. And seminary never taught me anything about onboarding. So, as I built and executed my onboarding plan, I recorded everything I did and turned it into a practical field guide to help pastors start and stay strong the first few months in a new church job. I also incorporated interesting neuroscience insight that applies to leadership and change management.
Ed: What is onboarding and why is it important for a pastor beginning a new church job?
Charles: Thriving in a new job or a new ministry setting challenges even the best pastor-leaders, especially in the first few months. Business statistics bear this out. One study of 20,000 executive searches revealed that 40 percent of executives hired at the senior levels are pushed out, fail, or quit within 18 months.[1] So, at least in the business world, the early days present unique challenges. However, pastors also face similar challenges in a new role.
Onboarding is much more than an orientation program where a new pastor gets the …