The prophets launch their words into the future. Where do they land?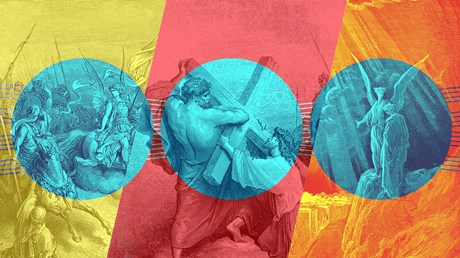 A frequently challenging part of Scripture for many Christians is the Old Testament prophets. Sometimes, understanding their message can be a little confusing. Especially, when that message might apply (or is applied) to the New Testament. When the prophets do look into the future that God revealed to them, what do their words refer to?
I find it helpful to think of three major possible horizons of their vision. That is to say, as the prophets launch their words into the future, we can see three places where their words land, three places where their words are relevant and fulfilled—or still will be.
Horizon one: The Old Testament era
This is the horizon of the prophets' own time or the wider Old Testament era as a whole. Most of what they predict happens either in their own lifetimes or at some point within the history of Old Testament Israel.
For example, many prophets warn that God will send Israel, and then Judah, into exile because they persistently break the covenant and rebel against him. That is fulfilled, as we have seen, within the Old Testament period itself, in 721 BC for the northern kingdom of Israel, and in 587 BC for the southern kingdom of Judah. Those prophecies are fulfilled at horizon one.
Some of the prophets also predict that God will bring the exiles of Judah back to their land. He will bring their exile to an end. The covenant will be renewed, and they will rebuild the temple. Those prophecies are also fulfilled within the Old Testament period. After the edict of Cyrus, king of Persia, in 538 BC, several waves of exiles return to Jerusalem, and the temple is rebuilt by 515 BC. Fulfillment at horizon one.
However, sometimes we will find that an Old Testament prediction that is made and fulfilled …