"There are millions who will never hear strong biblical teaching unless teachers are willing to go."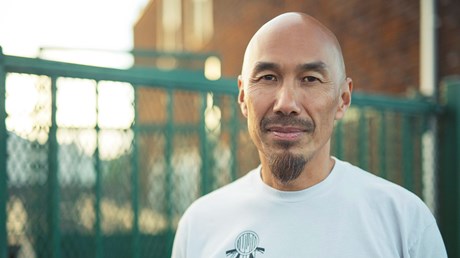 Why would a respected evangelical leader like Francis Chan agree to speak at major events that also feature controversial prosperity gospel preachers? The short answer: to share the truth.
The popular author and former pastor recently came under scrutiny for appearing on the same stage as televangelist Benny Hinn and Canadian evangelist Todd White when he was the top-billed speaker at The Send, a 60,000-person rally held in an Orlando stadium last month.
The event (not to be confused with Send International or the North American Mission Board's Send Conference) was a collaboration involving several major leaders in the charismatic and New Apostolic Reformation movement, including The Call's Lou Engle, Bethel Church's Bill Johnson, and International House of Prayer's Mike Bickle.
Christians questioned Chan's place on the roster, particularly when White—who told the young crowd that God would instantly remove "the mark and stain of sin" from their bodies, including STDs and cutting scars—shared a picture of the pair praying together. Another photo turned up of Chan between Hinn, who had not been listed on the public lineup for the event, and fellow faith healer Jean-Luc Trachsel.
Chan recently acknowledged these concerns and explained why he prefers to speak among crowds whose beliefs fall outside of his own, even though he considers the prosperity gospel to be "dangerous teaching."
"Often times, I decline [speaking requests] because other speakers will be at the event who believe almost exactly what I believe. My reasoning is that it may be a waste of Kingdom resources for all of us to be there, speaking largely to people who already agree with us," …