The court sidestepped some of the major issues, but this is still a good day for religious liberty.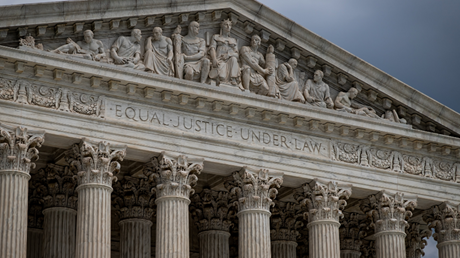 This week the United States Supreme Court (SCOTUS) delivered an overwhelming ruling in favor of a Catholic foster care agency that may carry significant implications for the church, children, and families. In a surprising unanimous decision (9-0), the Court determined that the city of Philadelphia had erred in breaking a longstanding contract with Catholics Social Services (CSS) over their refusal to certify same-sex couples. The majority opinion was offered by Justice Roberts with three separate concurring opinions offered by Justices Barrett, Alito, and Gorusch.
BACKGROUND ON CASE
The case for whom the Supreme Court issued its ruling is Fulton v. City of Philadelphia, a landmark case that impacts more than 400,000 children in the U.S. foster system. NBC offered an overview of the case:
In March 2018, Philadelphia ended its foster-care contract with Catholic Social Services (CSS) due to the organization's policy of not placing children with same-sex couples. The city's nondiscrimination policy guarantees "full and equal enjoyment of services and facilities without discrimination or segregation" because of gender identity, sexual orientation, race, religion, marital status, and a number of other characteristics.

In response, CSS filed suit, claiming the policy violated its First Amendment right to religious exercise and free speech. Losing in district court, the agency appealed to the 3rd U.S. Circuit Court of Appeals, which unanimously affirmed the lower court's decision in April 2019.
It is worth noting that the CSS is wanting to place children in foster care. It's also worth noting that other agencies are willing to place children in foster care with same-sex couples. So, the question of …