Practical leadership strategies to weather the storm of a crisis.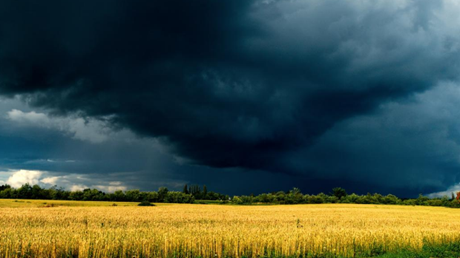 According to Tim Johnson in his book, Crisis Leadership: How to Lead in Times of Crisis, Threat, and Uncertainty, there are two types of crises: incident and issue crises. Incident crises are like tornadoes, issue crises are like hurricanes.
I've had experience in both tornado and hurricane environments. They are both scary, nonetheless. In any case, you seek shelter in both types of turbulent storms.
In the case of tornadoes, experts say one of the best places to seek shelter is in a basement. While I've lived through plenty of tornado warnings, I've been fortunate to never have one hit my home. However, I've seen plenty of pictures and images from friends and news stations of the damage that tornadoes have caused.
Seeking shelter from the force of hurricane is very similar. However, if meteorologists are predicting a more powerful hurricane—like a category 4 or 5—many choose to seek shelter more inland. In other words, they leave their home and their area all together.
After the storms hit, people emerge from their basements (or bathrooms) or from their parent's house in Georgia (where they fled), to assess the damage. After assessing the damage, they get to work cleaning up debris or fixing the damage. Typically, the severity of the storm determines the severity of work that needs to be done.
The above examples of seeking shelter, emerging from shelter, assessing the damage, and going to work cleaning debris and repairing damages from tornadoes and hurricanes gives us a great image as crisis leaders for the process we will go through (and take our organization through) when crisis hits.
Borrowing from the authors of You're It: Crisis, Change, and How to Lead When It Matters Most, …