Some people need warnings to avoid the spotlight. Others need encouragement to step up.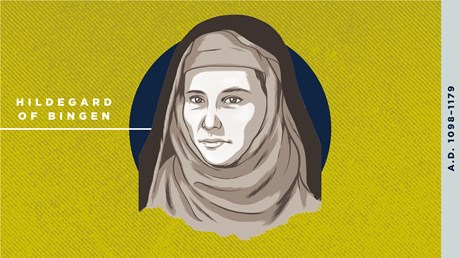 O weak person, you who are both ashes of ashes and decaying of decaying, speak and write what you see and hear. But you are shy about speaking and simple in explaining and unskilled in writing those things. So speak and write those things not according to human speech or human inventiveness but according to the extent that you see and hear those things in the heavens above in the marvelousness of God. … O woman, speak those things which you see and hear. Write those things not according to yourself or by the standards of another person, but according to the will of the one knowing, the one who sees and arranges all things in the secrets of His own mysteries.
— Hildegard of Bingen, from Scivias
From Gregory the Great in The Book of Pastoral Rule to Henri Nouwen in In the Name of Jesus, many writers and thinkers have cautioned Christian leaders about the dangers of ambition and the allure of the limelight. Pastor and author Dan White Jr. shared his story of battling this temptation while stepping into ministry in Subterranean: Why the Futureof the Church is Rootedness: "The pastors of my youth were superstars to me. Listening to a booming voice, elevated on a stage … made it nearly impossible to resist this powerful dynamic."
He alludes to Alain de Botton's concept of status anxiety, defined by de Botton as "an anxiety about what others think of us; about whether we're judged a success or a failure, a winner or a loser." Yet to me, the term statusanxiety struck a note de Botton may not have intended. Some, as White confesses, are anxious at the thought of being denied status. Others, like me, are anxious at the thought of being given it.
Many leaders are naturally ambitious …