A Warning and an Opportunity Amidst the Coronavirus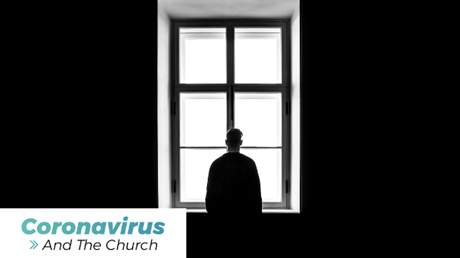 The COVID-19 pandemic has brought the world to a halt in many ways, including schools closing indefinitely, workplaces going to a remote model, and entertainment venues shuttering and church services postponed.
For the most part, we all seem to agree this is the best form of responsible citizenship and ultimately attacking the virus—despite economic fallout risks.
A new term to many of us but now common to everyday language has emerged: "self-isolation." We've agreed to stay home, not congregate and not be communal on purpose in the hopes of squelching the life of COVID-19 and shortening its time among us, resulting in saving lives.
However, this current health crisis meets us in the midst of a mental and emotional health crisis—loneliness.
According to Cigna, nearly half of Americans report sometimes or always feeling alone. In fact, only half of Americans report having meaningful in-person social interactions, such as having an extended conversation with a friend or spending time with family on a daily basis.
This study includes all generations, but, Generation Z is the loneliest generation of all of them. It should be noted that the loneliness crisis is not just an American problem to address. Our friends in the UK appointed a Minister of Loneliness to address the mounting issues they are experiencing.
One study equates loneliness to smoking 15 cigarettes daily, making it not just a mental and emotional health issue, but a physical one as well.
In light of being faced with the inevitable social distancing and self-isolation due to COVID-19 and intermingling with the already lonely condition of our world, we would be wise to be mindful of the risks and potential rewards during this indefinite amount …