God is our refuge in times of troubles, and he is our defender, as well as our deliverer.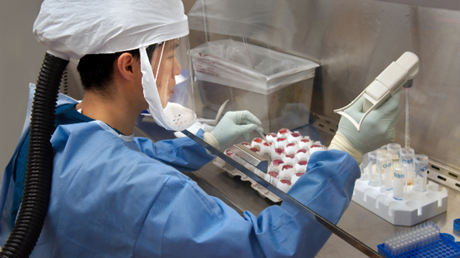 The World Health Organization has named the Coronavirus, "Covid-19" (https://time.com/5782284/who-name-coronavirus-covid-19/). This virus started in Central China and has spread to over 51,800 lab-confirmed cases globally (https://www.who.int/docs/default-source/coronaviruse/situation-reports/20200216-sitrep-27-covid-19.pdf).
This outbreak has impacted economic growth, tourism industries, geopolitical landscapes, and "people on the move." Specifically, thousands of travelers—businesspeople, international students, migrant workers, family members seeking reunion, and even recreational migrants, have been locked down and isolated.
Airports, markets, malls, schools, recreational facilities, and even church buildings are closely monitored. Foreigners in China are now being evacuated and repatriated to their homelands — a reverse diaspora!
Last week, the Asia Theological Association announced that Rev. Dr. Wilson Teo, a respected Singaporean church leader, senior pastor of Grace Assembly in Singapore, has been infected with Covid-19. To date, 16 cases linked to the congregation have been identified (https://www.straitstimes.com/singapore/coronavirus-grace-assembly-of-god-services-suspended-but-members-using-tech-to-pray-and).
How do we respond to the Covid-19? I am not a medical expert, economist, or political scientist, but just like Wilson Teo, I was a local church pastor, and a reflective practitioner of international migration.
Let me suggest a brief response to this global crises through the lenses of biblical-theology, missiology, and pastoral ministry.
First, we need our theology to be moored in solid biblical truths and principles, because this will help our ethical practices.
God is sovereign …