Odds are 1 in 281 TRILLION – First Time in History
FOR IMMEDIATE RELEASE
FORT LAUDERDALE/DAVIE, Fla. – The odds are almost inconceivable.
1 in 281 TRILLION. That's right, trillion.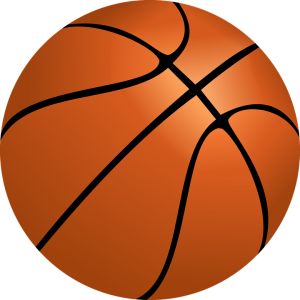 Gregg Nigl, an alumnus from Nova Southeastern University's (NSU) College of Psychology, is the last man standing. What's even more amazing is that he nearly didn't fill this bracket out – it was a last minute decision for a friend's group. He filled out a couple of other brackets this year as well, but no word on how those are doing.
His 2019 bracket, named "Center Road" obliterated the previous record holder of 39 correct games after the first weekend of the tournament. To put this in perspective, other astronomical odds include:
Hitting the Powerball:     1 in 292 Million
Being struck by lightning:     1 in 960,000
Being bitten by a grizzly bear in Yellowstone National Park:     1 in 2.7 million
Being bitten by a shark (U.S. Waters):     1 in 11.5 million
Nigl received his doctorate in Clinical Psychology from NSU and is currently a neuropsychologist in Ohio.
And it's not just in the basketball brackets that NSU Sharks are dominating – the university's Men's and Women's basketball teams made the Elite 8 in the Division II basketball tournament! Clearly being an NSU Shark gives you an edge when it comes to performing on and off the basketball court
Be sure to sign up for NSU's RSS feed so you don't miss any of our news releases, guest editorials and other announcements. Please sign up HERE. You can also follow us on Twitter @NSUNews.
###
About Nova Southeastern University (NSU): Located in beautiful Fort Lauderdale, Florida, NSU is ranked among U.S. News & World Report's Top 200 National Research Universities and is a dynamic, private research university providing high-quality educational and research programs at the undergraduate, graduate, and first-professional degree levels. Established in 1964, NSU now includes 16 colleges, the 215,000-square-foot Center for Collaborative Research, a private JK-12 grade school, the Mailman Segal Center for Human Development with specialists in Autism, the world-class NSU Art Museum Fort Lauderdale, and the Alvin Sherman Library, Research and Information Technology Center, which is Florida's largest public library. NSU has campuses in Fort Lauderdale, Fort Myers, Jacksonville, Miami, Miramar, Orlando, Palm Beach, and Tampa, Florida, as well as San Juan, Puerto Rico, while maintaining a presence online globally. Classified as a research university with "high research activity" by the Carnegie Foundation for the Advancement of Teaching, NSU is one of only 50 universities nationwide to also be awarded Carnegie's Community Engagement Classification, and is also the largest private institution in the United States that meets the U.S. Department of Education's criteria as a Hispanic-serving Institution. For more information, please visit www.nova.edu.
MEDIA CONTACT
Joe Donzelli | Office of Media Relations
Nova Southeastern University
954-262-2159 (office) | 954-661-4571 (cell)
jdonzelli@nova.edu | www.nova.edu | @NSU_Joe
---
---