Evangelicals lament the circumstances but say a syncretistic pastor's faith-driven counterattack was unwise.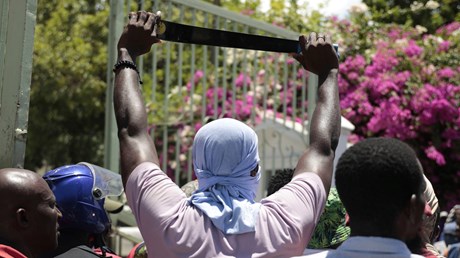 Vijonet Déméro had little patience for the Haitian pastor who led his congregation into what proved to be a deadly confrontation with local gangs last week.
"Foolishly foolish action," said Déméro, a Protestant leader and secretary general at Université INUFOCAD in Port-au-Prince, referencing Jesus' words about the blind leading the blind. "For me, the pastor forgot his role as pastor. He is not the police."
The pastor at the center of the controversy is Marcorel Zidor, also known as Pastor Marco, who leads the Evangelical Piscine de Bethesda church, in the northern suburb of Canaan.
On August 26, gang members opened fire, killing at least seven people with machine guns, as Zidor and members of his congregation approached the group, marching in armed protest.
Despite criticism from human rights groups and Christian leaders, and even acknowledging personal injury himself, Zidor has defended his actions.
"Ninety-five percent of my faithful followers were not hurt by bullets even though they were hit by them," he said in an interview earlier this week. "Those who died are those who ran to take shelter at some houses. If they didn't lose their faith, and if they had run in the same direction with the main crowd [the faithful ones], they wouldn't be dead."
Zidor's protest comes at a time when churches in Western Haiti have struggled to keep their doors open. Congregations have cut back on Sunday services and Bible studies and canceled evening events.
"Some are drawn closer to God because they believe it is God only who can do something to take the pain away," Samson Doreliens, a pastor of a 600-person church, recently …