Interviews with 63 churches reveal an urgent need for greater mutuality in relationships.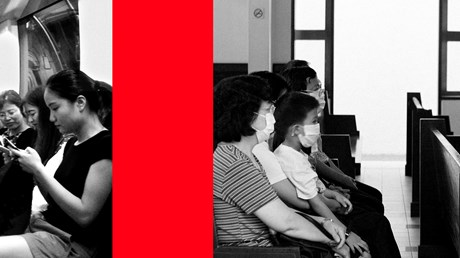 When I (Wei-Hao) met with Matthew in a café in eastern Singapore to talk about generational divides in the church, he was very relaxed, jovial, and candid until the issue of church leadership came up. I knew I had touched a raw nerve when he leaned back, folded his arms, and sighed, saying, "This is a conversation that I often have with some friends. A lot of us are struggling to convince our leaders that the church needs to stop being so old-school and inward-looking."
Matthew and a few friends had approached their church leaders to talk about creation care a few years ago. A big conference had just been held at their church, and they were appalled by the amount of plastic waste generated from the meals and refreshments.
"We suggested that this issue should be addressed over the pulpit and those who feel the same way could organize activities or, you know, maybe start some recycling initiatives in the church," Matthew, a millennial, said.
"But you know what was my pastor's reply? He said that the pulpit was meant to address spiritual stuff and most of the congregation probably wouldn't be interested anyway," Matthew said with a shrug of his shoulders and an even deeper sigh than before. "To his credit, he said he agreed with us that this is an issue, but it was definitely not going to be a focus for the church."
Matthew's experience of attempting to initiate positive change in his church and receiving pushback from his baby-boomer pastor is not an isolated one. There is a serious lack of understanding and empathy among different generations in Singapore churches. Each generation does not understand the other's actions, as …