Researcher Deborah Birx, former head of the Bush program, thinks US churches can fight diseases like African churches fought HIV/AIDS.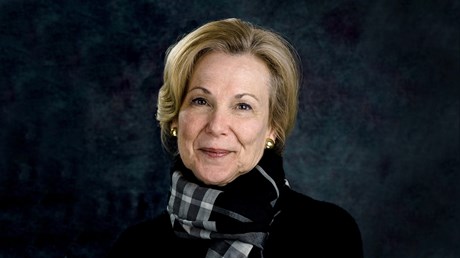 Physician Deborah Birx has led the US government's effort against HIV/AIDS for decades. An army colonel who worked on HIV/AIDS and vaccine research, she went on to lead the Centers for Disease Control and Prevention's arm of the President's Emergency Plan for AIDS Relief (PEPFAR). She later led PEPFAR itself as the US Global AIDS Coordinator.
Starting at the beginning of the pandemic in 2020, she served as the head of the US coronavirus response under President Donald Trump. Through her many White House briefings, she became famous for her variety of scarves. Birx is a graduate of Houghton College, a Wesleyan school in New York that is part of the Council for Christian Colleges and Universities.
CT interviewed Birx in June, before the current political fight over PEPFAR's reauthorization became more heated. The program's five-year renewal now faces pro-life opposition. As a senior fellow now at the nonprofit Bush Center, Birx can't argue for or against particular legislation. But she shared what she thinks US faith communities can draw from the success of PEPFAR.
PEPFAR is credited with saving 25 million lives from HIV/AIDS, and is perhaps the most successful global health program in US history. From your 19 years working on PEPFAR, do you have specific ideas from the program that are translatable to the US?
HIV, malaria, and tuberculosis are the deadly diseases in Africa. But America has its own deadly diseases—diseases of despair and loss of hope. And that's where the church plays such an outsized role in bringing hope back to the community.
I think we could learn a lot from PEPFAR in the United States on how to do our healthcare delivery better. With HIV/AIDS, we have to remember …