For nearly two decades, mob violence has driven believers from their communities and upended their sense of security.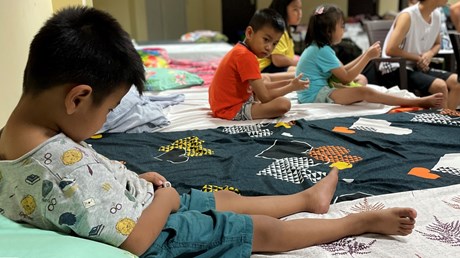 Since the beginning of May, ethnic and religious violence in Manipur, a state in northeast India, has resulted in the deaths of at least 142 people, the destruction of over 300 churches and hundreds of villages, and one of the largest violence-driven internal displacements in recent Indian history. A fact-finding team that visited earlier this month reported that the clashes were "state-sponsored," and the violence has uprooted more than 65,000 people from their homes and forced them to seek shelter elsewhere.
India records the highest numbers of internal displacements annually, primarily due to natural disasters. But recent communal violence and persecution against religious minorities has wreaked havoc in numerous Indian states, including Gujarat, Madhya Pradesh, and Odisha.
While the government has an official legal framework for helping communities displaced by natural disasters and development projects, it has none for those displaced by violence or manmade conflict. Instead, the level of response has varied widely depending on public sympathy for the victims, media attention, and protests by those affected. Rehabilitation, including the provision of permanent shelter, jobs, and education, remains a significant challenge for the government and the church.
More than two months after the violence began in Manipur, at least 1,000 families are sheltering in Delhi, says L. Kamzamang, a pastor working with internally displaced persons (IDPs) from Manipur.
"Not only are most of the IDPs scattered in various cities and towns in India not wanting to go back to their homes, but young people who are in Manipur are planning to come out of Manipur," said Kamzamang. "There is nothing to do there. There are …