The government detained Lazare Sebitereko Rukundwa in June and is holding him without charges.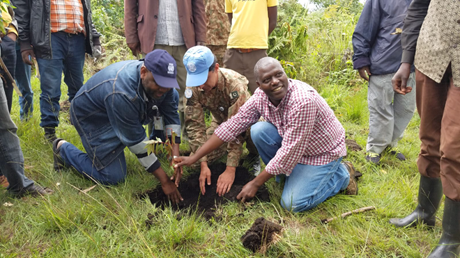 The Congolese government is holding a Christian leader in prison and not releasing any information about where he is or what he's charged with. Lazare Sebitereko Rukundwa does not have access to medication, and the Red Cross has not been allowed to see him, according to several people close to the situation.
Rukundwa's arrest came after a United Nations report stated he led a campaign encouraging people from his ethnic group to take up arms. He has long been an advocate for peace in the region and categorically denies the report, which he says is based on a false accusation.
"It's obvious that this group of UN experts have made an error by its informants with malicious intentions aimed at tarnishing my name and endangering my life," he wrote in a statement. "Sharing false information is a weapon that destroys innocent lives."
After a previous arrest, Rukundwa was released for lack of any evidence to substantiate the allegations. But some officials complained, and he was arrested again.
Rukundwa is president of Eben-Ezer University of Minembwe and has dedicated his life to education, development, and empowering churches in Eastern Congo. He played a critical role in bringing solar power to the region.
"Lazare is among few people in those mountains who is respected and loved across the tribal lines, even from communities in constant conflicts and fighting," says his friend of 25 years, Freddy Kaniki.
CT Global managing editor Morgan Lee spoke with him before his arrest about the challenges currently facing Christians in Congo and the hope he holds for change.
How have your life and work been impacted by the persistent unrest in the Democratic Republic of Congo?
More than 80 percent …