Leading through challenging circumstances does not mean leading in isolation.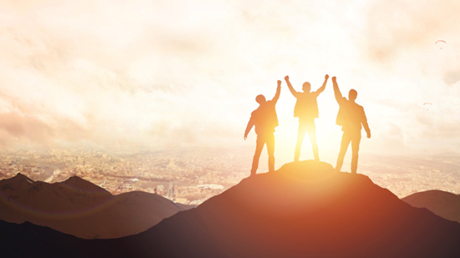 Have you ever been in a class, whether in school, college, or an training course of some kind, where everyone seems to be struggling except that one student who not only succeeds but does so with an ease that seems to make the mere completion of the assignment feel like gloating?
In our current socio-political moment, where leaders of all kinds have felt the push and pull of ever changing public health regulations, the social media-fueled politicization of all of life (even mask wearing), an economy that is booming for some and busted for others, not to mention watching our communities suffer through the fallout of a zero-sum contest that seems to force a choice between opposing racism and supporting our local police officers, any leader of any organization large or small who can casually say that the stresses and strains of leadership haven't increased over the last few months feels a lot like that math-wiz in our fourth grade class. Good for them. Now, what about the rest of us?
Leading in a Changed Landscape
Pastors definitely aren't immune from this heightened leadership stress. Over the last few months I've found pastoral leadership to be more of a tightrope walk than ever before. If your experience is anything like mine you've probably have had sleepless nights or seemingly endless conversations with yourself and your board (or your unfortunate spouse) about which of two less-than-ideal choices is the least bad or which decision will ostracize the least number of folks.
Now, before you write off the rest of this essay as a sort of extended whine, let me say that I am a person who enjoys leadership. I feel called to lead as a husband and father, as a pastor, and as an involved member of my local community. …