The new federal policy doesn't stop legal battles on the state and local levels.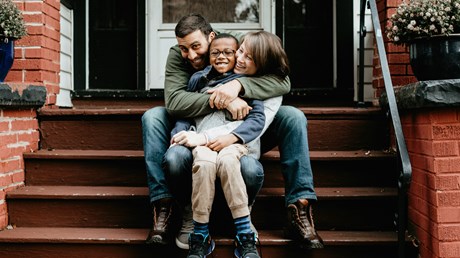 Evangelicals celebrated the recent news that the Department of Health and Human Services (HHS) will no longer enforce an Obama-era mandate that required foster and adoption agencies receiving federal funds to place children with same-sex couples.
But while the new policy will soon allow faith-based agencies to obtain government grants without setting aside their religious beliefs on sexuality, the same agencies face growing pressure from city and state governments. Regulations on prominent foster care ministries have resulted in several legal clashes over the past few years, with one case headed to the Supreme Court next week.
"Faith-based agencies … still need help from SCOTUS," Becket Law attorney Lori Windham said on Twitter. "The federal rule will not stop Philadelphia or Michigan from discriminating against faith-based foster and adoption agencies."
On November 1—the start of National Adoption Month—HHS announced that it will reissue guidelines that require adoption agencies applying for government grants to comply only with nondiscrimination provisions approved by Congress. The proposed rule will require agencies to abide by the 1964 Civil Rights Act, the Fair Housing Act, and the Equal Credit Opportunity Act—all of which protect citizens against religious discrimination but do not mention sexual orientation.
"This is not a narrowing rule that excludes gay people and others from serving children," Russell Moore, president of the Ethics and Religious Liberty Commission of the Southern Baptist Convention, wrote in a Wall Street Journal op-ed about the proposed regulation change. "Instead, the regulation merely ensures that no one is kept from serving, while …