The late Jimmy Buffett's songs and the writings of Tolkien both long for a home just beyond reach.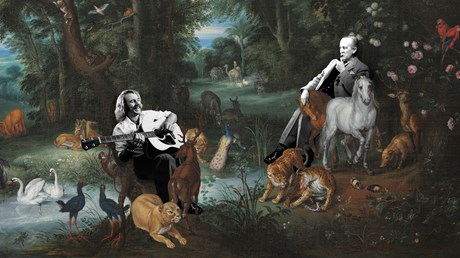 This piece was adapted from Russell Moore's newsletter. Subscribe here.
One cannot imagine Jimmy Buffett and J. R. R. Tolkien in a room together, sharing a "cheeseburger in paradise" at The Eagle and Child. Tolkien was drawn to "northernness," to Icelandic myths and elvish languages. Buffett captured the breezy exuberance of Caribbean rum. And yet both merged without rancor into my life from childhood on, somewhere between Middle-earth and Margaritaville.
And then last week, Jimmy Buffett died—on the 50th anniversary of the death of Tolkien. Both of them, I think, have something to remind us about the meaning of mortality.
As I've written here before, my wife often tells people that if they really want to know me, they should know that my most listened-to artist is not who they think it is (Johnny Cash); it's Jimmy Buffett.
That makes sense, of course. Buffett was from Pascagoula, Mississippi, a couple of towns over from my hometown of Biloxi, Mississippi. Buffett and I both went, a generation apart, to the University of Southern Mississippi. Though, his biographer Ryan White notes that he spent more time where the action was: in New Orleans "and its scrappier Gulf Coast neighbor—Biloxi," a city that White describes as having "scars and a temper and ill-considered tattoos."
I don't have much of a temper, and have no tattoos, but the description isn't really wrong. When Buffett sings "Biloxi," I feel like I'm home.
My wife says what's really telling is that the songs I listen to over and over again aren't the "Don't Chu-Know" type of cruise-ship party songs. What resonates with me is the melancholy, …