Are we using this calamity to hide from our sins?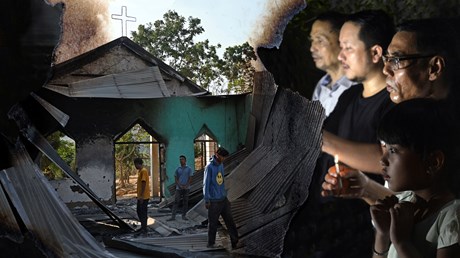 Since the beginning of May, more than 180 people have lost their lives in the northeastern Indian state of Manipur. Most of these victims are Christians from the minority Kuki-Zo tribe and, in turn, thousands from these communities have fled from the violence for shelter in other parts of the state or country.
Manipur is a hill-locked state with a fertile valley in the middle. The Meiteis occupy the valley districts, whereas the hill districts are the ancestral home of the various tribal communities, predating the British colonial administration. Both the hill districts and the tribal people are protected under a special act of the Indian Constitution that restricts land ownership in tribal areas.
The current conflict began after the tribal community's peaceful protest against the Meiteis' efforts to become a "scheduled tribe" (which would also give them access to this hill land) was met with violent retaliation by a radical Meitei mob. The violence was further fueled by explosive lies spread purportedly by the Meitei community themselves, which quickly spread to the state capital, Imphal. Violent mobs started ransacking tribal houses, churches, educational institutions, and hospitals, and attacking people, including women and children.
I am a pastor with the Evangelical Baptist Convention, and the following is an account of one of our pastors in Imphal who shared with me his experiences when the violence first unfolded.
-Chinkhengoupau Buansing
Note: This story includes mentions of graphic violence.
On the afternoon of May 3, 2023, we received news of clashes between the tribal community and the Meiteis in a village about 60 kilometers (about 37 miles) outside Imphal, the city we lived in. We were shocked …