The antidote to cultural Christianity on the Left and Right is true Anglicanism and Pentecostalism.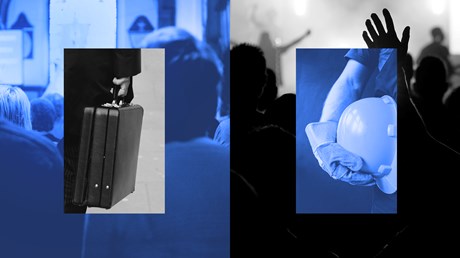 This piece was adapted from Russell Moore's newsletter. Subscribe here.
In my new book (releasing Tuesday!), I mention a conversation I had years ago with an older man in ministry whom I respected. We had seen a string of what's euphemistically called "moral failures" with pastors in our church tradition. I made some comment about their having "lost their ministries."
But the older man corrected me. "Oh, they'll be back," he said. "After a scandal, blue-collar pastors become Pentecostals and white-collar pastors become Episcopalian."
This was tongue-in-cheek, of course. This man and I could both name countless pastors in our tradition who, mid-career, had joined a Pentecostal church or sought ordination in the Episcopal church. These folks just changed their minds about liturgy or spiritual gifts or a thousand other factors.
This man also wasn't talking about the mainstream of the Anglican Communion or of global Pentecostalism (such as the Assemblies of God). He meant, specifically, the most progressive environs of the Episcopal church in the USA and the most populist and extreme areas of prosperity-gospel Pentecostalism. Those places, he argued, were more tolerant of clerical misbehavior—though for very different reasons.
I've lived long enough to see that my denomination is hardly different when it comes to morally compromised people making a hasty comeback. Still, what sticks out to me is not the literal reality of this man's statement so much as the metaphor of it all—a metaphor that explains a good bit of what's going on in our current American social crisis.
We are not headed toward the religious …