Hanna Wilt testified to God's presence in a terminal diagnosis while pursuing a case against the pharmaceutical giant over its baby powder.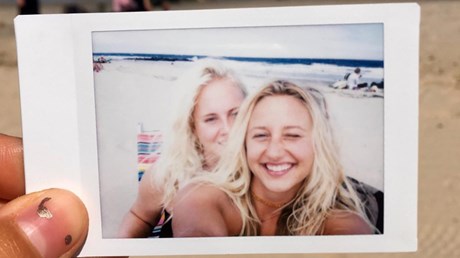 When Hanna Wilt was 22, she was diagnosed with abdominal mesothelioma, a rare cancer usually linked to asbestos exposure. Doctors gave her six months to live.
Her young life became consumed with horrific symptoms and brutal cancer treatments. This cancer fills the abdomen, starving the patient. But she lived several years beyond her prognosis.
In that extra time, Wilt wrote pages and pages of poetry that was recently published as a book. Her peers selected her to share her testimony of living with a terminal diagnosis at a chapel service at Covenant College, where she was a senior at the time.
"You read through Scripture, and all of a sudden you're confronted with all this pain and suffering and questioning. The answer we're met with is a God that saves us by dying for us," she told the student body in 2019. "I don't think we can begin to comprehend God's love and grace until we allow ourselves to confront the difficult questions like pain and suffering. If we constantly keep pulling our bedsheets over our head, we cut ourselves off from the opportunity to experience God showing up in the ways he promises to."
With that extra time, she also filed a lawsuit against Johnson & Johnson.
Wilt was one of thousands of people who have alleged that the talc-based baby powder, which scientists discovered was sometimes laced with asbestos, caused aggressive cancer. Asbestos is often found in the same mining locations as talc.
Johnson & Johnson is now working on getting a court to approve an $8.9 billion settlement for the lawsuits, in a saga that also has the company appealing to the US Supreme Court. But the outcome of the thousands of cases, including Wilt's, is still uncertain. …