With another cofounder leaving, Together for the Gospel prepares for its final event.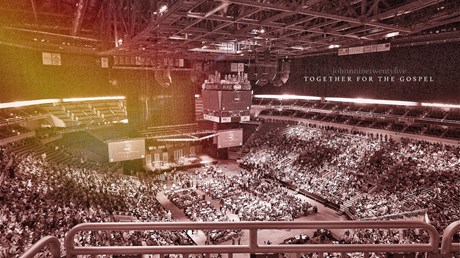 The popular reformed evangelical pastors conference Together for the Gospel (T4G) will hold its final gathering in April 2022, following the departure of one of its founders, Albert Mohler.
Co-founders Mark Dever and Ligon Duncan announced Thursday that after 16 years of putting on the biannual event in Louisville, "This is it."
Dever, Duncan, Mohler, and C. J. Mahaney developed the idea for T4G out of their friendship in ministry. They held the first T4G conference in 2006, drawing 3,000 attendees.
"We were all surprised how many people came," said Dever, who leads Capitol Hill Baptist Church in Washington D.C.
Still, the founders deliberately limited the scope of T4G and saw the conference as a finite project.
"Our goal was to encourage pastors. We did not want to become a ministry. We did not want to become an organization," said Duncan, CEO and chancellor of Reformed Theological Seminary. "We wanted to make it clear what's happening in local churches is the important thing; T4G is not the important thing."
The end date for T4G comes as Mohler, the president of the Southern Baptist Theological Seminary, moves on.
In a video discussion on the T4G site, Dever said Mohler recently told them, "Brothers, I love you guys very much, but I've just got to do other things now." Dever and Duncan cited Mohler's involvement with a new opinion section at World magazine and his role in the Southern Baptist Convention (SBC), which is facing deepening divides and institutional shakeups.
Pastors David Platt and Alastair Begg were added to the April 2022 lineup, with Mohler taken off.
Former attendees …