The EC president and CEO says he "will not and cannot" lead after its vote to waive attorney-client privilege.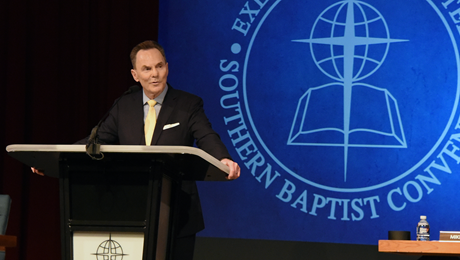 Ronnie Floyd is the latest to leave the Southern Baptist Convention's Executive Committee (EC) over its decision to hand over privileged documents in an upcoming abuse investigation.
Floyd, the president and CEO of the EC, announced in an email Thursday night that he could no longer serve in the role, which he has held for two years. His resignation is effective October 31.
In the past couple weeks, more than ten members of the EC left around the much-debated vote on attorney-client privilege, and the EC's longtime attorneys, James Guenther and James Jordan, withdrew their legal services.
In his resignation letter, Floyd repeated his commitment to the outside review of the EC, but continued to emphasize the potential risks and liability of waiving privilege.
"The decisions made on Tuesday afternoon, October 5, in response to the 2021 Convention now place our missionary enterprise as Southern Baptists into uncertain, unknown, unprecedented and uncharted waters," he wrote.
"Due to my personal integrity and the leadership responsibility entrusted to me, I will not and cannot any longer fulfill the duties placed upon me as the leader of the executive, fiscal, and fiduciary entity of the SBC. In the midst of deep disappointment and discouragement, we have to make this decision by our own choice and do so willingly, because there is no other decision for me to make."
Rolland Slade, EC chairman, told Baptist Press, "I am saddened by his resignation. He's had a tremendous ministry for years and years. I know he loves Southern Baptists. I know it was his intention to come to Nashville to serve Southern Baptists well and I believe he's fulfilled that to the best of his ability. However, …