We don't need a better guidebook or a different set of rules. We need to change the way we approach the conversation.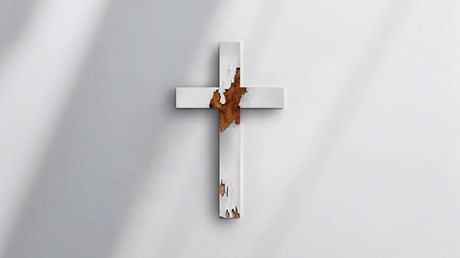 I wish I still had my copies of the popular sexuality and dating books from my youth so I could see which quotes I highlighted as a 15-year-old. I'm sure there is a list somewhere in my handwriting titled "What I Want in a Future Husband" (though, to be honest, it was probably pretty short: Jonathan Taylor Thomas).
While writing Talking Back to Purity Culture, I reread fresh copies of those books. As I revisited the words that had so shaped me and my peers, I felt the glass cracking under the weight of my internalized beliefs. I felt embarrassed realizing that so much of what I had accepted as true had nothing to do with biblical sexuality or the grace of God.
Before You Meet Prince Charming by Sarah Mally depicts a woman's heart as a chocolate cake. If someone eats a piece before the party (i.e., marriage), the cake, and consequently her relational worth, is no longer whole. In the introduction to Every Young Woman's Battle, Stephen Arterburn warns female readers that every time a man has sex with a woman, he takes "a piece of her soul."
Alongside these unbiblical messages about human worth that fly squarely in the face of the theology of the imago Dei were the false promises of marriage, great sex, and children for anyone who practiced premarital celibacy. But it was, perhaps, the overarching message that women were responsible for the sexual purity of both genders that burdened me the most as a teenager growing up in the church.
In their book, For Young Women Only, Shaunti Feldhahn and Lisa A. Rice report that "teenage guys are conflicted by their powerful physical urges" and "many guys don't feel the ability or responsibility to stop the sexual progression." …