Majority declines to revisit rules for religious accommodation, over protests from justices Samuel Alito and Neil Gorsuch.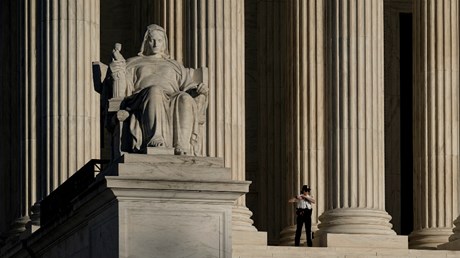 Update (June 17): The United States Supreme Court ruled decisively in favor of a Catholic foster care agency on Thursday, with all nine justices agreeing that the city of Philadelphia violated the First Amendment's protection of religious liberty when it ended a contract with Catholic Social Services (CSS) over service to LGBT people.
"It is plain that the City's actions have burdened CSS's religious exercise by putting it to the choice of curtailing its mission or approving relationships inconsistent with its beliefs," wrote Chief Justice John Roberts.
Philadelphia claimed the city could not contract foster care services with a Catholic agency that only served married heterosexual couples because of an antidiscrimination laws ensuring that everyone, regardless of sexual orientation, has equal access to public accommodations. The court found, however, that foster parenting is not a "public accommodation," since certification is not available to the public and "bears little resemblance to staying in a hotel, eating at a restaurant, or riding a bus."
According to the court, there was also no evidence presented in the record that the Catholic agency's policies ever prevented a same-sex couple from fostering a child, or that it would have that effect.
The majority opinion was joined by justices Stephen Breyer, Sonia Sotomayor, Elena Kagan, Brett Kavanaugh, and Amy Coney Barrett.
The other three justices—Samuel Alito, Neil Gorsuch, and Clarence Thomas—agreed with the judgement but signed on to two concurring opinions arguing the court should go further in defense of religious exercise. They wanted the court to overturn a 1990 precedent written by conservative …