For international schools, the pandemic offered new opportunities for public witness around the world. It also resulted in staff shortages and unpredictable enrollment.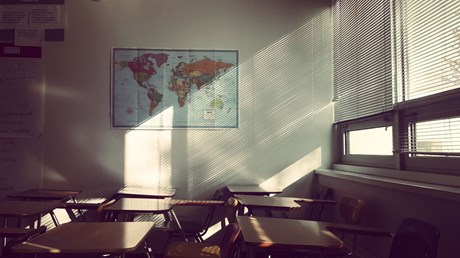 Andrea Dugan, the superintendent of Mountainview Christian School in Indonesia, was on vacation last year when she found out from a local newspaper that one of her students was hospitalized with a suspected case of COVID-19, among the first in the area.
She returned home to Indonesia to extend the school's quarter break before eventually making the call for her 210 students to go virtual for the remainder of the semester, just days before the Indonesian government closed all schools. Virtual learning continued through the 2020–2021 school year, with just four in-person weeks in the spring before rising cases sent them back to the screens.
From March to May, she remembers feeling "flooded with adrenaline" as she kept up with local government orders and ran the school while also ensuring her own children learned online.
"We're the international school," she said. "We're going to be seen. Whatever we do, people are going to know." For Dugan, leading a Christian international school meant that following government orders and strict COVID-19 protocols with integrity mattered not just for safety but as a witness to the local community.
Multiple school families returned to the United States in March after the local US embassy strongly encouraged all citizens to leave the country. They're still unable to return to Indonesia. Limited visas are also blocking new staff from coming for the next school year.
"Even though I have teachers intending to join my staff come August, I'm holding my breath to know whether or not I can actually legally get them in the country because [of] the visa process," Dugan said. "How do I staff my school next year if I …