The rising prominence of this position paralleling the rise of the large church.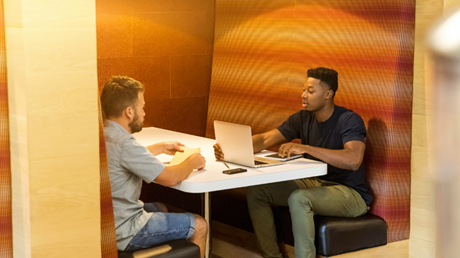 In Executive Pastors article Part 1, I unpacked a lot of information, history, and stats about the evolution of the role of the executive pastor. In this article, I want to share an important conversation we had earlier this month.
I hosted a Facebook Live event with four people who are very familiar with the role of the executive pastor:
Brian Jobe, Executive Pastor at Church on the Move in Tulsa, OK
Nathan Elson, Executive Director of Marketing & Business Development at CDF Capital, formerly an executive pastor at The Rock Church in Point Loma, CA
Christopher J. Harris, Executive Pastor at Crossover Church in Tampa, FL
Lisa Penberthy, Executive Director of Operations at The Rock Church in Point Loma CA
You can watch the Facebook Live event, here.
The XP position has become more vital because of the complexities of our current culture and the culture of the church. The executive pastor fills a vital role of managing the "back of house" while the lead/senior/preaching pastor can focus on Sunday mornings. During our call, we covered a wide range of topics from the impact of covid on local churches, to stewarding finances to saying "no" to the lead pastor.
Stewardship
One of the primary responsibilities of the executive pastor is Stewardship. As the lead on the "business" end of the ministry, the XP is tasked with keeping an eye on how time, talent, and treasure are all spent. As Lisa stated, "every resource, every hire is to impact the Kingdom". Making business decisions directly impacts the people in the seats on Sunday mornings, and the executive pastor must seek God's wisdom and direction for these decisions. It also means having conversations with congregants as donors …