The ongoing dispute between Southwestern and its former president reflects a larger rift over his place in the denomination.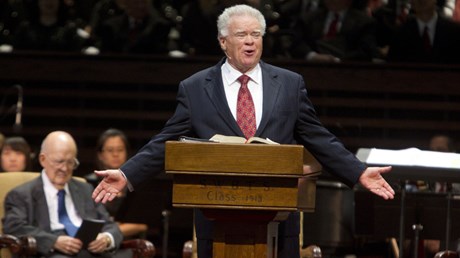 The recent publication of the 2021 Southern Baptist Convention (SBC) Book of Reports has reignited a public dispute between Southwestern Baptist Theological Seminary and its former president Paige Patterson.
Both sides cite the dispute as a test of the convention's commitment to truth and a harbinger of its future direction.
Southwestern's dispatch in the annual Book of Reports, which presents information for messengers attending the denomination's upcoming annual meeting, alleges Patterson misappropriated "confidential donor information" and took seminary property after his 2018 termination over allegations of mishandling sexual abuse.
The report comes three months after the seminary settled a lawsuit against a foundation that shifted millions in funding following Patterson's departure.
"Southern Baptists have a right to know these facts and deserve the truth," said Colby Adams, the seminary's vice president for strategic initiatives and chief of staff.
According to the seminary report: The Pattersons "improperly removed boxes of documents that belonged to the seminary" and have not returned records requested by Southwestern; "the Pattersons have continued to use the Seminary's confidential donor list in order to contact Seminary donors to divert donations and gifts away from the Seminary"; and a painting missing from the seminary can be seen in social media pictures "hanging in the Pattersons' new home."
Patterson has denied the claims. His wife Dorothy repeated that denial to Christianity Today, adding that removal of any Southwestern property was an accident and that the Pattersons want to meet with seminary officials to resolve …