Pastors and others can lead their congregations through vaccine hesitancy.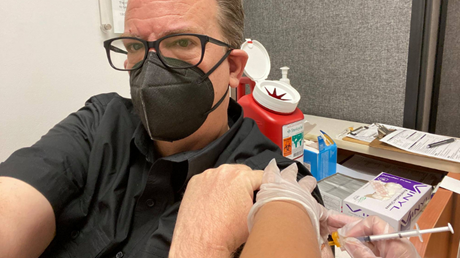 It's been over a year since the pandemic began. Over that time, many churches have risen to the challenge of our time in remarkable ways. Across the globe, churches have cared for those suffering, worked to maintain connections within communities, and offer guidance on how to navigate a disorienting season of lockdowns and restrictions. All of this while making an unprecedented shift in their own gathering to online services. Although it can be lost in the headlines, many pastors have led well during extraordinary times.
So as we begin to see light at the end of the tunnel on this pandemic, one significant challenge remains: COVID-19 vaccinations.
A recent AP story identified evangelicals as a significant source of vaccine skepticism in the U.S. The author notes the skepticism many evangelicals have regarding COVID-19 vaccinations. It shared how Southern Baptist Convention President, J.D. Greear, posted a picture while getting the vaccine, garnering over 1,000 comments ranging from support to great disapproval. Some charged Greear with being complicit in government propaganda. When I posted a picture of my own vaccination, a concerning amount of uninformed foolishness littered my replies.
The challenge we face in the coming months is that vaccine hesitancy is disturbingly strong. While I addressed this challenge in USAToday by encouraging evangelicals to "get the facts on the vax," I believe pastors and church leaders have a significant role to play.
"Vaccine hesitancy" is actually a term that refers to "delaying or refusing vaccines despite the availability because one may believe that a vaccine may be unnecessary, ineffective, or unsafe." According to The Pharmaceutical Journal, there …