President J. D. Greear calls for prayers for gospel unity ahead of the Nashville gathering.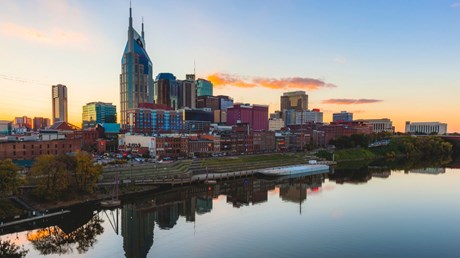 A year after calling off their annual meeting due to COVID-19, more than 12,600 Southern Baptists plan to attend this year's in Nashville, the convention's biggest turnout since 1997.
Ronnie Floyd, president of the Southern Baptist Convention (SBC) Executive Committee, tweeted the pre-registration figures this week, ahead of the June 15–16 event.
Registration will be open through the meeting itself, but the number of messengers planning to attend has already surpassed the 8,200 who went to the previous annual meeting in Birmingham in 2019. The SBC hasn't brought together a crowd over 10,000 in over a decade, according to its own records.
The Southern Baptist annual meeting tends to draw bigger crowds when held in southern cities, and Nashville, home to the denominational headquarters, is a major hub already.
It's also a belated election year for the SBC, with a full slate of presidential hopefuls gunning for the position J. D. Greear held for a third year due to the 2020 meeting being cancelled.
And the SBC has been hashing out ideological divisions around hot topics like race, politics, abuse, and women in ministry, as a newly vocal conservative wing—the Conservative Baptist Network—warns the denomination about drifting leftward and getting entangled with critical race theory.
Greear has called for three days of prayer and fasting leading up to the annual meeting, held on Wednesdays starting this week.
One of the areas of prayer is around gospel unity, asking that God would bring churches together for their sake of their mission. Earlier this year, Greear told the SBC Executive Committee that denominational disputes over secondary issues and their failure to adequately address racism in …