Relaunching in-person services offers a chance to demonstrate a new, real love for the community.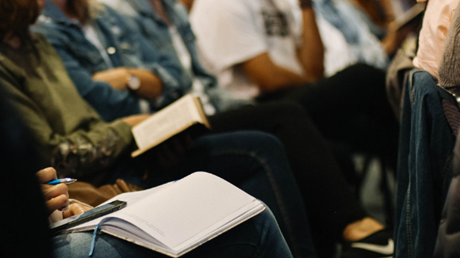 Early on experts referred to COVID-19 as the "novel coronavirus disease", a new strain of the coronavirus family we hadn't seen before. While the disease has brought a variety of responses and opinions, we can all agree the newness of the disease has long worn off. I'm ready to see the virus in my rearview mirror for good, but for now, we have to keep navigating this pandemic highway.
We will all be glad when it's gone. I want to think about the "novel" aspect of the virus. Part of the confusion over it— is because it's new. We don't like new diseases we don't understand.
Novelty Is Typically Seen Positively
For most things, we actually like the idea of new, and this gives hope to the church.
For instance, we know people are more likely to attend something they perceive to be new. That's just reality. This is why stores have grand openings, and why New York City stores often have 17 grand openings. "Novel" gets the attention of people.
Some stores will have 50 "going out of business" sales, like every mattress store on earth. But the reason this approach works is that people think to themselves there might be an opportunity to find a sale or discover something new to buy.
Novelty in Scripture
Scripture talks about this. Well, not mattresses, but the idea of novelty.
Psalm 40:3 talks about a new song.
Isaiah 40:31 reminds us that waiting on the Lord renews our strength.
Jeremiah 31:31 promises a new covenant.
Lamentations 3:23 reminds us God's mercies are new every morning.
Ezekiel 36:26 prophesies about a new heart.
II Corinthians 5:17 says in Christ we are a new creation.
I Peter 1:3 describes our new birth.
Revelation 21:5 encourages us: "Behold, I am making all things new."