Sales of "The Total Money Makeover" suffer after reports of abusive workplace.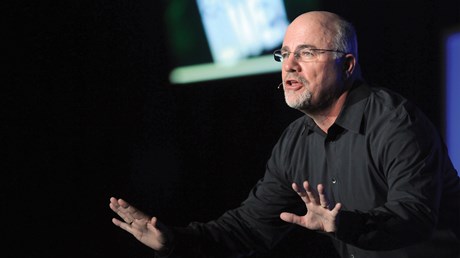 Dave Ramsey's perennial bestseller, The Total Money Makeover, has dropped off evangelical publishers' top 10 list for the first time since the book's fourth edition was published in 2013.
Sales have fallen steadily since January, when Religion News Service (RNS) reported allegations of controlling leadership and a "cultlike" environment at Ramsey Solutions, which have resulted in a string of lawsuits against the company.
The book dropped from third to fourth on the Evangelical Christian Publishers Association (ECPA) bestsellers list in February, then to seventh in March, and then out of the top 10 at the end of April. It is currently ranked No. 11.
Ramsey Solutions, a for-profit company that offers financial advice through books, radio programs, and church workshops across the country, had been labeled one of the best places to work in America. But some of its roughly 1,000 employees didn't want to return to the Nashville office during the COVID-19 pandemic, and a whistleblower told the federal government about health and safety violations at the Nashville-area workplace.
"I will fire you instantaneously for your lack of loyalty, your lack of class, and the fact that you are a moron and you snuck through our hiring process," Ramsey told his staff, according to a recording obtained by RNS. "I'm so tired of being falsely accused of being a jerk when all I'm doing is trying to help people stay in line."
Ramsey pushed back against the dissent, and his company contests the facts of the RNS reporting.
The Total Money Makeover was the No. 3 book on the ECPA list in January. The book was the fourth highest bestseller in 2020, the fourth in 2019, and in the top 10 every …