Political divides are pushing US pastors back to the core convictions of their faith.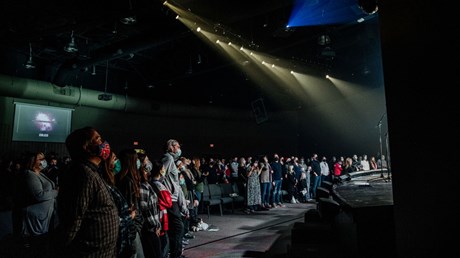 Before the January 6 uprising at the US Capitol put the country's unrest on display, many evangelical leaders in the US saw signs of the escalating tensions from their own pulpits, deepening their call to preach and teach a gospel that puts God over country.
Nine months ago, Texas pastor Brian Haynes got a text message from a member of his congregation who noticed fellow believers sharing conspiracy theories online and felt "overwhelmed by the amount of fear and disunity."
Haynes, lead pastor of Bay Area Church outside Houston, wrote a 500-word response and posted it on his blog. When the post got 200,000 views in a matter of days, he realized just how big the issue had become.
"I've really had to seek wisdom for it. As a shepherd, how do I love these people who I think are believing something that is a lie?" said Haynes. "It's been very exhausting for pastors. You either just said, 'I'm not dealing with it,' or you leaned into it. I'm leaning into it."
He has had conversations with members of his 1,500-person congregation about COVID-19, masks, and Dr. Anthony Fauci; Southern Baptist leadership and Russell Moore; and QAnon and the presidency. He's also addressed misconceptions in his preaching and teaching.
And over the past year, Haynes's approach to pastoring has been transformed. Basic convictions that he believed all along—about leading people who agree on the essentials even if they differ on other issues and prioritizing an eternal perspective—became paramount.
"Kingdom has become forefront for me. I would've always winked at kingdom thinking, but now I realize we really have to have our eyes set on King Jesus," …