North Point: We love you too much to open the doors on Sunday morning. Let's focus on doing stuff for the community.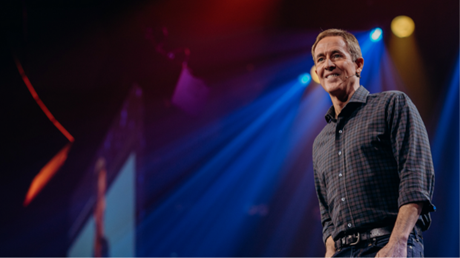 North Point Ministries announced they would be suspending in-person church services for the remainder of the year. This has made news all around the world.
Ed Stetzer: Andy, tell us about the decision you made and how you got there.
Andy Stanley: First, thanks for having me on, because this is an important moment I think for the local church. As you know, I have pretty strong opinions about a lot of things, but I rarely do interviews. Today, however, I've been doing local interviews in Atlanta and have a CNN interview tomorrow. My assistant said, "You always say no to this stuff." But this is a really important topic. And I feel like I have something important to say, but I'll let you and your listeners be the judge of that.
Everybody listening who is in church leadership or is part of a local church remembers a few weeks before Easter. COVID-19 kicks in and suddenly we're having this conversation as pastors about whether we should meet the next Sunday.
Should we take a Sunday off? I announced to our churches that we would not be meeting publicly for the next three Sundays. Some pastors called and said, "What do you know that we don't?" I said, "I don't know anything you don't. I just know that clarity in the midst of uncertainty is the way forward."
Then, we took Easter off, and after that we announced in late March or the beginning of April that we're not going to meet in person until school starts in August. People thought we were crazy. I said, "No, I want our staff to be hyper focused on creating community online for our entire church." Not just the 15% that would show up if we opened the doors.
This past Tuesday we met again with our lead pastors. We knew …