Barna's rankings spur pastors in secularizing spots—in the Northeast and across the country—to continue working and praying for revival.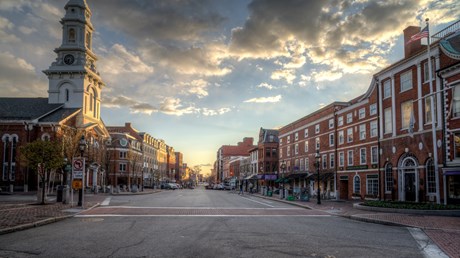 Eight locales in the Northeast and New England, a region historically known for its "righteous roots" and religious freedom, along with two West Coast spots, top the Barna Group's annual list of most "post-Christian" cities.
Barna researchers use the designation to classify places where the fewest people follow Christian beliefs and practices, as measured by a list of more than a dozen factors.
The Springfield-Holyoke area in western Massachusetts, came in at the top of the post-Christian rankings in 2019, with a majority of residents saying they had never made a commitment to Jesus (60%), hadn't gone to church recently (65%), and hadn't read a Bible that week (87%). A significant minority—four in ten residents—said they did not consider faith as an important part of their lives.
Then came fellow New England metros rounding out the top 5: Portland-Auburn, Maine (moving from first place on 2017's list to second place in 2019); Providence, Rhode Island-New Bedford, Massachusetts; Burlington, Vermont; Boston, Massachusetts-Manchester, New Hampshire.
"It doesn't surprise us," said Michael Kriesel, lead pastor at Vibrant Church in South Burlington, which moved up from fifth to fourth on the list over the past two years. "It's hard to get people to go to church in New England."
For years, Michael Kriesel, and his wife and assistant pastor, Diana Kriesel, have relied on the Barna findings to help focus their church's mission and ministry in the Burlington area. According the 2019 research, 59 percent of people in their city meet the designation for "post-Christian."
"What we found was that we were living all of this …