There are three elements of addition that must undergird any church that wants sustainable multiplication.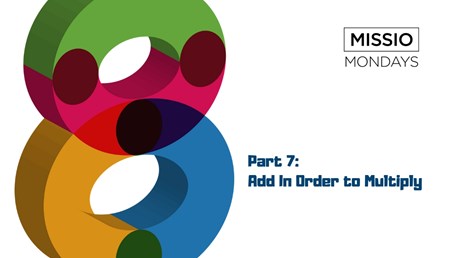 As with any process, it's easy to overlook the simple, ongoing fundamentals that are necessary to sustain momentum. Take marriage, for example. The longer you are married, the greater the temptation to neglect the earlier practices and priorities that built a healthy foundation. Regular dates. Words of encouragement. Time spent dreaming about the future. These simple loving actions fuel marriages in their early years. Those who want a thriving, life-long marriage must consciously and consistently return to these life-giving practices.
The same is true for the local church. Once the church has multiplied a few times, there is often a tendency to neglect some of the very practices that were essential in preparing the church for the selflessness required to multiply. We can place so much emphasis on finding new church planters, building apostolic teams, locating pockets of lostness, and developing mechanisms for sending that we end up forgetting about what had to take place locally to get the ball rolling in the first place. This leads us to the seventh simple, but not easy, rule for multiplication: Add in order to Multiply.
Own Your Commission
Take Spiritual Responsibility for Your Jerusalem
Make and Multiply Kingdom Disciples
Live off of Less
Prime the Pump
Send Co-Vocational Teams
Add in Order to Multiply
Continually Celebrate Kingdom Advance
For most apostolic leaders, the notion of 'addition' often sounds like a smarmy, sinful compromise vulgarly dressed in ill-fitting sacred clothing for the sole purpose of piously validating our carnal, self-serving, fallen instincts. For many, the decades-long force-feeding of an ecclesial diet that was prepared and served by the school of church growth now produces an emotional …