Protestant clergy feel the pressure around addressing LGBT identity and same-sex marriage, but that doesn't mean they'll change their message.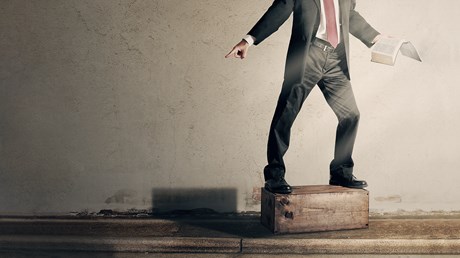 Protestant pastors aren't as concerned about religious liberty as they were just a few years ago, amid high-profile cases challenging Christian convictions on abortion and marriage, but they increasingly feel the tension around whether and how to address hot-button moral and social issues.
According to a comprehensive new religious freedom and pluralism report released by the Barna Group this year, 9 out of 10 Christian pastors say helping Christians have biblical beliefs about specific issues is a major part of their role as clergy.
But they sense the pressure from all sides: Many express being subject to scrutiny from outside their congregations as well as within them. "The stakes are high in the public square," the researchers wrote. "The issues pastors feel most pressured to speak out on are the same ones they feel limited to speak on," with LGBT issues and same-sex marriage at the top.
Half of Christian pastors feel occasionally or frequently limited in their ability to speak out by concerns they will offend people, Barna reported.
Pastors also recognize how shifting views on sexuality will continue to impact the religious liberty landscape. Barna found that three-quarters (76%) of US clergy believe religious freedom is becoming less valued, and just under half (44%) predict that other freedoms will be at risk in the coming decade.
Religious Freedom Fears
Pastors from non-mainline Protestant traditions—generally evangelical groups like Southern Baptists, Pentecostals and charismatics, non-denominational Christians, and those from Wesleyan-Holiness backgrounds—are more likely than leaders from other traditions to believe that clergy play a unique role in defending religious freedom …