In the Black Belt—once cleared for cotton plantations—rural black communities suffer the consequences of poor land stewardship.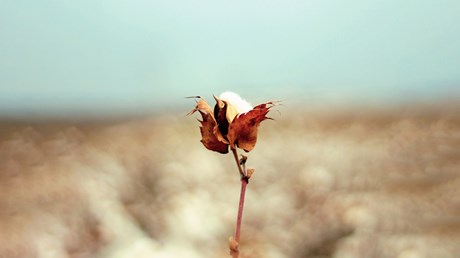 In 2013, the septic system at Jesus Christ Church of God the Bibleway failed and sewage began leaking into a neighbor's yard—not uncommon for rural Alabama, an area plagued by sewage problems and a related upsurge in hookworm cases. A warrant was issued for the arrest of the church's pastor, Bishop Ira McCloud.
The public health department accused McCloud of failing to fix the problem after multiple warnings. But McCloud had actually been trying to resolve the problem for months by connecting the church to a city sewer line; it would be cheaper and easier than buying a new septic system. The city, however, wasn't making it easy.
When McCloud heard there was a warrant for his arrest, he immediately turned himself in. "I walked into the station and didn't know what to do, so I put my hands up," he recalled. "I had tears in my eyes when they took my picture."
McCloud, fortunately, didn't have to spend a night in jail. The sheriff's department told him to go home; they weren't in agreement with the state's orders to make the arrest. With the problem unsolved, the city later threatened to shut off the church's electricity and take the property away.
Leaking sewage systems—and the subsequent legal problems they cause—aren't unique to Alabama and can be understood with a deeper "reading of the landscape," an exercise recommended by ecologist Kristen Page, a faculty member at Wheaton College. She references Job 12: "… speak to the earth, and it will teach you." It can help us understand our role as a part of creation and our connection and responsibility to our neighbors, she explained.
"Christ will …