How to understand sinicization and where it falls between sinister oversight and needed contextualization for Chinese churches.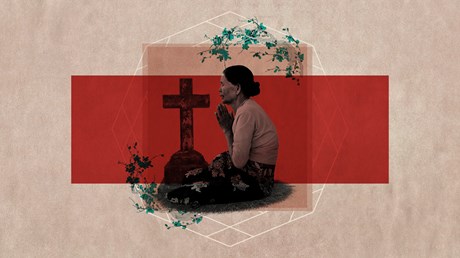 The headlines out of China last week sounded ominous. In strident language not heard in a long time, the head of China's Protestant church gave a speech supporting the government's policy of reducing Western influence on religion and making it "more Chinese," a process dubbed sinicization in English.
Is the move a step toward tighter government control, an opportunity to further indigenize and contextualize the faith, or perhaps both? As with most things in China, the answer is complicated.
This sinicization campaign has been going on for a few years. While outsiders have observed it with growing alarm, many believers in China understand that though the government may have a political agenda, it might also provide opportunities for outreach.
The Chinese National People's Congress, China's legislature, convened at the beginning of the month in Beijing, and Premier Li Keqiang delivered his annual work report speech. According to the National Catholic Reporter, he reiterated the government's commitment to "fully implement the [Communist] Party's fundamental policy on religious affairs and uphold the sinicization of religion in China."
The following week, Xu Xiaohong, chairman of the National Committee of the Three-Self Patriotic Movement, which oversees Protestant Christianity in China, spoke on his support for the policy and vowed to press on with its own five-year sinicization plan. Xu claimed that anti-China forces were using Christianity to subvert state power.
"[We] must recognize that Chinese churches are surnamed 'China', not 'the West,'" he told delegates to the Chinese People's Political Consultative Conference. "The …