"Young Latino transnational believers in Christ have the relational life skills necessary to be transcultural missionaries and intercultural leaders."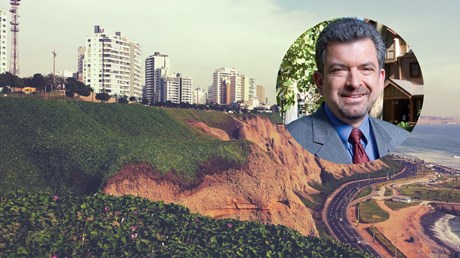 Ed: How would you describe the state of Christianity and the church among emerging adults—18 to 29-year-olds—today? What are their biggest questions, concerns, or motivations?
Juan: There are several good studies about the religious perspectives of millennials in the U.S. I would point to them as good places to answer these questions in a general way.
What I would like to do is answer these questions specifically related to Latino young people in the U.S. This group represents 21 percent of all U.S. millennials. In many ways, they are like other U.S. millennials, but they also present some important differences compared to the larger millennial population. These differences are crucial to the presentation I will be making on Migration and Mission – Latino Youth as Agents of God's Work in the World.
Because many Latino emerging adults live in working class homes, they often have to take on adult responsibilities earlier than other young adults their age. Because they are Latinos, they have also faced the anti-immigrant backlash, even though most are U.S.-born. Many of the immigrant Latino young adults are Dreamers (young people brought to the U.S. by their parents as undocumented children, but who have lived most of their lives in the U.S.) and face an uncertain future in the U.S.
Yet these emerging adults also have a more positive view of the American Dream and of the possibilities before them. They are more religious than the average "Anglo" young adult, though they are also more likely to be "nones" than other Latinos.
Those who are believers are ready to practice their faith and respond to the needs of their communities, though they are quite willing to ask hard questions about their …