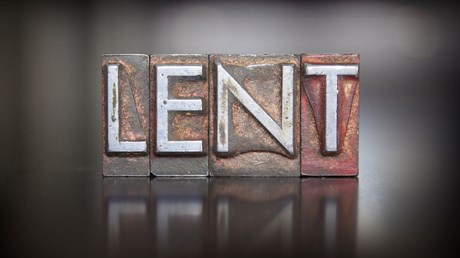 Once again, you can follow in real time what Twitter users say they are giving up for Lent, which this year begins on Ash Wednesday, March 6.
As in past years, food is the most popular category for abstention, followed by technology and "vices" like smoking and drinking alcohol.
After analyzing the first 1,500 tweets—both serious and sarcastic—OpenBible.info's Stephen Smith noted that "perennial favorites" such as social networking, alcohol, and Twitter lead the list so far.
"If I had to guess, with an unusually cold February across much of the U.S., weather might feature more prominently this year than last year," wrote Smith, who has tracked Lenten tweets since 2009.
Last year, food items were two to three times as popular to abstain from as technology items or personal habits, according to 29,609 tweets (excluding retweets) analyzed by Smith during the week of Ash Wednesday 2018. Social networking ranked No. 1. The biggest increase: plastics.
CT previously reported how LifeWay Research offered a chance to compare Twitter's serious vs. sarcastic sharers via a 2017 study on what Americans who observe the Lenten season before Easter say they actually give up:
Of note: 3 in 10 Americans with evangelical beliefs (28%) say they observe Lent; of these, 42 percent typically fast from a favorite food or beverage while 71 percent typically attend church services.Catholics remain the most likely to observe Lent (61%), with 2 out of 3 fasting from a favorite food or beverage (64%).Overall, 1 in 4 Americans observes Lent (24%), according to LifeWay. Most American observers fast from a favorite food or beverage (57%) vs. a bad habit (35%) or a favorite activity (23%).Hispanics were …