Independent Advisory Group releases report backing claims of pastor's "sexually inappropriate words and actions."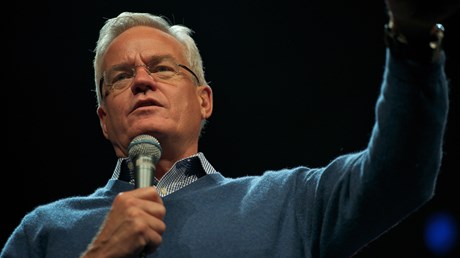 An independent investigation has concluded that the sexual harassment allegations that led to Bill Hybels's resignation last year are credible, based on a six-month investigation into the claims against the senior pastor and into Willow Creek Community Church (WCCC) and the Willow Creek Association (WCA).
The newly released 17-page report places the blame for such incidents on Hybels himself and not the broader culture at either organization, though it concludes that both the church and the association could benefit from more thorough written policies to address inappropriate behavior.
After fielding calls, conducting interviews, and reviewing forensics IT findings, the four-person Independent Advisory Group (IAG) investigating Hybels and Willow Creek found that the "collective testimony" of "allegations of sexually inappropriate words and actions" by the now-retired megachurch pastor proved reliable and would have been sufficient reason for church discipline had Hybels not left the church.
A series of allegations against the 67-year-old evangelical visionary became public in a report by the Chicago Tribune last March, where a group of former Willow Creek pastors and staff accused Hybels of a pattern of sexual harassment and misconduct, including suggestive remarks, invitations to his hotel rooms, prolonged hugs, and an unwanted kiss.
Hybels and Willow Creek initially rebutted the claims; eventually, as more women came forward, Hybels resigned, the church launched an investigation, and his successors and church elders stepped down last year as well.
The report into Hybels and the culture at WCCC and WCA was released this week through the church, six months after the team (Jo Anne Lyon, general superintendent …