President J. D. Greear wants 10 churches investigated; Executive Committee subgroup wants only 3. But both agree on Sovereign Grace.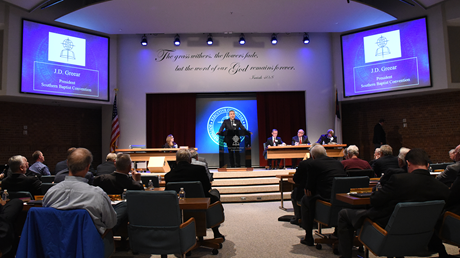 Conflicting statements from Southern Baptist Convention (SBC) leaders on the denomination's approach to addressing sexual abuse have left victims, advocates, and pastors themselves with a sense of whiplash—and called into question the fate of proposed reforms to improve accountability among SBC churches.
Those concerned about abuse within America's largest Protestant body—including the hundreds of cases reported by the Houston Chronicle and San Antonio Express-News—cheered repentant statements and bold plans for policy changes from SBC president J. D. Greear last week, only to see his recommendations largely turned down by part of the SBC's Executive Committee days later.
Greear called on the Executive Committee (EC), the decision-making body tasked with addressing convention business between annual meetings, to take a harder line against churches that mishandle abuse allegations. Specifically, he wanted the SBC to look into 10 particular churches implicated in the recent investigation to see if the churches still meet denominational standards.
Though Southern Baptists have generally resisted top-down oversight, several prominent SBC leaders, including Greear and Ethics and Religious Liberty Commission president Russell Moore, had begun to say that a commitment to church autonomy could not supersede their responsibility to prevent and address abuse.
But when it came to the 10 churches in question, the executive committee's bylaws workgroup declared that 7 did not have credible claims of wrongdoing to investigate in the first place, reasoning that the churches didn't merit further review and admonishing SBC leaders against calling for inquiries without criminal convictions and evidence …