How Christians care for one another when their leaders fall.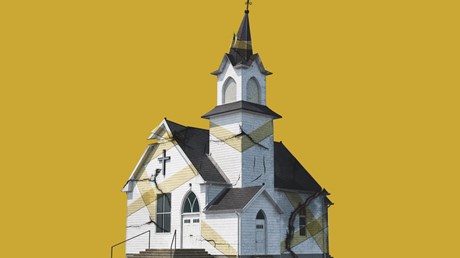 Last weekend was the first time Harvest Bible Chapel gathered for worship without James MacDonald as its senior pastor.
Days after firing the church's founder, the elders of the Chicago-area multisite congregation announced more changes. The executive committee—the top leaders on the elder board—would also be resigning within months. A task force had been formed to review church structure and processes. This week, the elder board winnowed from 30 people to 9.
At Harvest, concerns had lingered for years after the church's dismissal of three elders in 2013, alleged mismanagement, and negative reports swirling around MacDonald. As leaders and members pray and plan for a healthier church culture, they're also left lamenting the hurt, confusion, and discord that's led to this point.
"We know there are many of you feeling shock and frustration—those feelings are real and understandable. We know there are many who have been grieved by these things over the past weeks, months and even years—and we share your grief," Dave Learned, pastor of counseling ministry, told the congregation on Saturday night. "Our earnest desire is that God would, in his grace, forgive our sins, heal our wounds, and restore unity and harmony to this congregation."
Harvest numbers around 12,000 members across seven campuses. As a result of the saga, some have already stopped attending or joined nearby congregations, including 2,000 that left around the 2013 incident. During a major transition for the congregation—and the loss of the charismatic preacher who had been its famous face and voice—more will inevitably opt to leave.
Either way, if they stay or go, the body of Christ absorbs …