Muslims (and other minorities) shouldn't have to elevate national ideals above faith commitments before gaining a seat at the table of citizenship.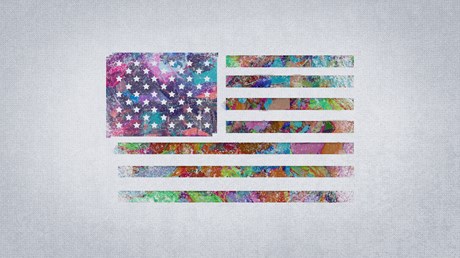 Eboo Patel's latest book, Out of Many Faiths, explores the daunting challenges and encouraging possibilities at work amid America's religious diversity.
In what might be the book's most important contribution, Patel explores the history of America's wrestling with religious diversity through an alternative and revealing lens—the Muslim American experience.
As a Muslim himself, Patel considers many illuminating themes and episodes from Islam's complex history in America. He uncovers how Islam itself was repeatedly discussed by the Founding Fathers in their earliest deliberations about the nature of religious freedom in America. Countering a popular fear that Muslims came to America with dreams of dogmatic dominance, Patel reminds us that many of America's earliest Muslims arrived on our shores in slave ships. Far from an invasion, it was a kidnapping.
Invoking another important historical episode, Patel discusses the complex and illuminating relationship America had with the great boxer Muhammed Ali and his Muslim faith. He examines the numerous ways in which Ali had to navigate being both beloved and vilified, accepted and rejected in his path toward inclusion in the greater American story.
Patel goes on to examine how Muslim Americans attempted to establish a community center in lower Manhattan after 9/11. Their original hope, he explains, was to serve not only their own Muslim community but the greater city of New York itself. That said, their hopes were frustrated by their fellow Americans, many of whom saw the community center as a disrespectful and intrusive act of religious aggression in the former shadow of the twin towers.
Patel skillfully uses the lens of American history to …