By jdonzelli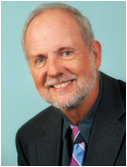 FOR IMMEDIATE RELEASE
FORT LAUDERDALE/DAVIE, Fla. – It's happened again – yet another school shooting.
Santa Fe High School has now joined Stoneman Douglas High, Columbine High and Sandy Hook Elementary as members of a club that that no one wants to be part of – schools that have experienced the unthinkable, an active shooter. Unfortunately, the issue of school violence and school shootings are becoming commonplace, so-much-so that a recent Google search required the entry of the year to narrow down the search for a particular incident of school violence.
What makes these individuals believe this is the only course of action left to them? And what can we, as a society, do to look for the warning signs to help avert such a tragic situation from taking place?
Nova Southeastern University (NSU) is home to a nationally renowned expert in this subject who can provide answers to these questions, and more.
Scott Poland, Ed.D. Professor, Nova Southeastern University
Scott Poland, Ed.D., a professor at NSU's College of Psychology, is a nationally recognized expert on school crisis, youth violence, suicide intervention, self-injury, school safety, threat assessment, parenting and the delivery of psychological services in schools. He is a founding member …read more
Source:: NSU News