By Autumn Miles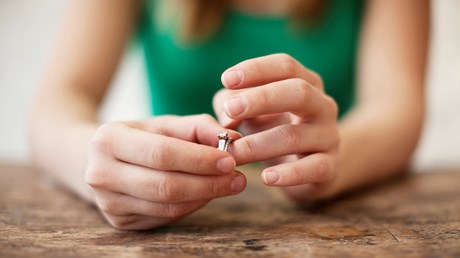 Christian men helped me end a violent marriage. Their voices matter now more than ever.
A few weeks ago, Paige Patterson's comments on domestic violence went public, setting off a Twitterstorm of condemnation and support. Thousands of Southern Baptist Convention (SBC) women have since called for his resignation. For the many women who were willing to sign their names to the statement, there are dozens of others suffering in silence who will never come forward.
I know, because I was one of them.
I was raised as a Baptist pastor's daughter in a small town in Indiana. I spent most of my youth sitting in the front pew, listening to my dad's sermons. After graduating high school, I married my high school sweetheart, and together my husband and I continued to be active in my dad's congregation. From the outside, we were part of a perfect, multi-generational Baptist family. Behind closed doors, however, I suffered physical, emotional and spiritual abuse at the hands of my husband.
After years of soul-crushing torture, I gained the courage to walk away from my marriage. We had tried multiple rounds of counseling, but the abuse was relentless. After crying out to God for help, I clearly …read more
Source:: Christianity Today