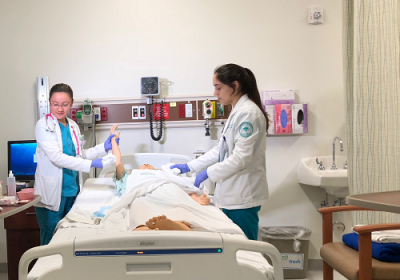 Johannes Vieweg, M.D., FACS
The U.S. is facing a staggering shortage of nurses and doctors. By 2030, the country will be facing a shortage of an approximate of 100,000 doctors, for that reason Nova Southeastern University is expanding its health care programs and is aiming to become the South Florida destination for health care education.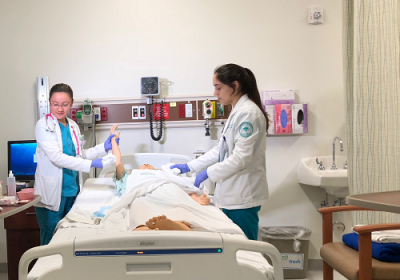 Students practicing with simulators
In a recent interview with ABC Local 10, Johannes Vieweg, M.D., FACS, founding dean of NSU's Dr. Kiran C. Patel College of Allopathic Medicine, said that the average age of an urologist in the state of Florida is 59 years, so you can see that 40% of those individuals are expected to retire over the next 4 or 6 years.
NSU's Ron and Kathy Assaf College of Nursing is also preparing nursing students and giving them invaluable practice with simulators. The goal is to train more primary care nurses to manage diseases that are consider life threatening.
Click Here to watch the full interview.
Source:: NSU News